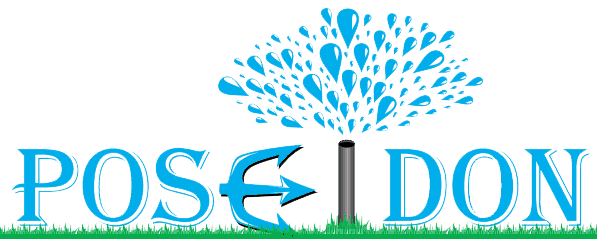 About Us
Licensed and Insured Sprinkler Systems Providers in Staten Island, Queens, Brooklyn, and Manhattan
About Us
Licensed and Insured Sprinkler Systems Providers in Staten Island, Queens, Brooklyn, and Manhattan
Poseidon Underground Irrigation Systems
Residential and Commercial Irrigation | Installations | Repair and Maintenance
At Poseidon Underground Irrigation Systems, located in Staten Island, we offer more than 75 years of hands-on experience in the underground sprinkler and irrigation business. We work with commercial entities and residential customers, designing and installing irrigations systems in Manhattan, Brooklyn, Queens and Staten Island. Our team also provides comprehensive servicing, maintenance and repair of a wide range of irrigation systems and products, including Rain Bird®, Toro® and Irritrol®.
Why You Should Hire Poseidon
At Poseidon, we are committed to providing the highest levels of value, experience and professionalism:
We are fully licensed and HIS insured
We will work closely with you to create a project schedule that works for you and we'll honor all our time commitments
We'll pay close attention to your budget and will strive to meet your needs as cost-effectively as possible
Because of our experience, we understand all municipal codes and ordinances affecting the installation of an irrigation system
Our Commercial Irrigation Installation Business
We design and install all types of commercial irrigation systems, including drip irrigation products. We work closely with property and facility managers at a wide array of businesses, from industrial, manufacturing and retail operations to apartment, condominium and co-op complexes. We also design and install rooftop irrigation systems. To learn more, see our commercial irrigation installation page.
Our Residential Irrigation Installation Services
We work closely with homeowners throughout the greater New York City area, helping you obtain the right irrigation system for your needs. We'll carefully assess your needs, as well as your access to water, and will design the right system to keep your lawn and garden healthy, and we'll do it at a fair price. We can install irrigation systems at a single or multi-family home, or assist you with rooftop irrigation systems if you live in a high-rise. Learn more information about our residential irrigation installation.
Repair, Maintenance and Service of Irrigation Systems
We'll service any product we sell or install, as well as many that we don't. Our skilled and experienced technicians have the ability to quickly diagnose your problem and provide timely and cost-effective solutions. We also offer regular maintenance to reduce the risk of system breakdown, including spring startup and winter shutdown services. For more, see our repair, service and maintenance page.
Other Services
We work collaboratively with other professionals and can help you secure other types of services for your home or business, including:
Power/pressure washing—decks, driveways, sidewalks, siding
Snow removal—sidewalks, driveways, parking lots and ramps
Ask Us about Rain Sensor Irrigation Systems
Providing Commercial Irrigation Services in Queens, Brooklyn, Manhattan and Staten Island
We sell and service Toro®, Irritrol® and Rain Bird® irrigation products
Contact Our Offices
To learn more about the full range of services we offer, contact us online. Or