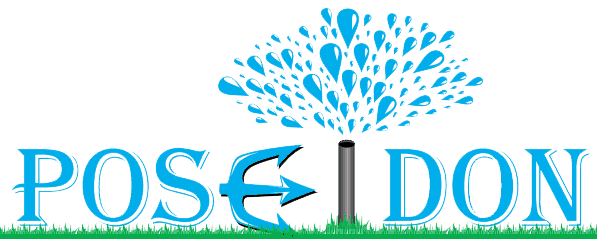 Commercial Irrigation
Design and Implementation of Commercial Sprinkler Systems
Commercial Irrigation
SDesign and Implementation of Commercial Sprinkler Systems
Commercial Irrigation Systems Installation
in New York City
As the owner or manager of commercial property, you understand the value of healthy lawns, gardens and vegetation. An attractive and well-maintained landscape creates a critical first impression. A key component of visually appealing greenery is your irrigation system. A well-designed and installed irrigation system is one of the best investments you can make—it fosters a positive image that attracts both tenants and prospective customers. But designing and installing the appropriate irrigation system is a complex project—it's not something that you want to do yourself, or that you want to trust to an inexperienced contractor.
At Poseidon Underground Irrigation Systems, in Staten Island, we've helped businesses and business owners in the New York City metro area for nearly a decade. Our experienced team brings more than 75 years of collective irrigation systems experience to commercial property owners across the metropolitan area.
We take a systematic approach to the installation of a commercial irrigation project:
We'll visit your facility or location, so that we understand what you have and what you need
We collaborate with your architect or landscape engineer
We'll assess your water supply system and put together an irrigation design that meets all your needs
We'll determine whether there are any municipal codes that will affect your project
We'll explain your options, as well as the potential costs, so that you know exactly what to expect
We'll schedule the installation to meet your timeline, and we'll honor all commitments to ensure that the job is done on time
We offer comprehensive irrigation system installations services, providing expertise to industrial property owners; condo, co-op and apartment building owners and managers, retail operations and a wide range of other facilities. We also design and install all types of rooftop systems. Once we've completed installation, we will thoroughly test all components and make any necessary modifications or adjustments to ensure that your system meets your needs.
At Poseidon, we value the collaboration we have with other professionals, and often work with other contractors, from electricians to landscapers, to successfully complete a commercial project.
Representative Commercial Customers
We are also proud to be the trusted irrigation installation and service provider to many respected businesses in the area, including:
Visy Paper
Home Depot
Victory State Bank
Snug Harbor Cultural Center
Verizon
Property Management Companies we work with include:
Akam Management
Douglas Elliman
Cushman and Wakefield
Maxwell Kates
First Service Residential
Halstead Management
<center>No images available in this Gallery Type. Please check admin setting.</center>
Ask Us about Rain Sensor Irrigation Systems
Providing Commercial Irrigation Services in Queens, Brooklyn, Manhattan and Staten Island
We sell and service Toro®, Irritrol® and Rain Bird® irrigation products
Contact the Professionals
at Poseidon Underground Irrigation Systems
To talk to one of our knowledgeable representatives, contact us by e-mail or