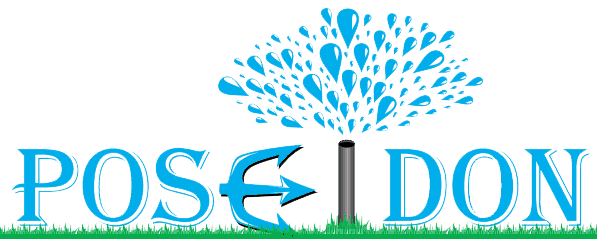 Residential Irrigation
Homes with Beautiful Lawns and Gardens
Residential Irrigation
Homes with Beautiful Lawns and Gardens
Residential Irrigation Systems Installation
Home Irrigation Services in Queens, Brooklyn, Manhattan and Staten Island
If you live in the greater New York City area and you want beautiful and healthy lawns and gardens at your home, you need an irrigation system. When you're installing a new residential irrigation system, though, it's really important that you work with professionals, people who've been in the business, who will listen carefully to your needs, who will work closely with you to design and implement the system that best fits your needs and your budget.
At Poseidon Underground Irrigation Systems, in Staten Island, our professionals have been in the irrigation business since 1985 and bring more than 75 years of experience to every customer. We built our successful business by listening carefully, by honoring our commitments, and by delivering high quality systems, products and service at a fair price. We are a bricks and mortar business, fully licensed and insured.
At Poseidon, we handle all aspects of your residential irrigation system installation:
We'll visit your home and carefully assess your needs, as well as your options, so that we can design a system that meets all your needs, including your budget
We'll personally take care of all aspects of your installation, scheduling all components in a timely manner and honoring all time commitments
We'll fully test your system to ensure that it does what you want and expect it to do, and we'll make any necessary adjustments to make certain you have a system that fulfills your requirements
Our Residential Irrigation Installation Services
We take a step-by-step process when installing residential irrigation systems. First, we'll determine the ready availability of water. Next, we'll identify what you want and need in an irrigation system. We'll look at how many sprinkler heads you need, what types of sprinkler heads will work best for you, and where those sprinkler heads will most effectively work on your property. We'll review the product options with you, so that you know the features and benefits, as well as the costs. We'll then establish a schedule for your installation, and will pay close attention to ensure that the installation is completed in a timely manner.
We can design and install irrigation systems for any purpose, from lawns and ground-level gardens to rooftop gardens or even hydroponic or vertical gardens.
Ask Us about Rain Sensor Irrigation Systems
Providing Residential Irrigation Services in Queens, Brooklyn, Manhattan and Staten Island
We sell and service Toro®, Irritrol® and Rain Bird® irrigation products
Contact Our Offices
To learn more about the full range of services we offer, contact us online or