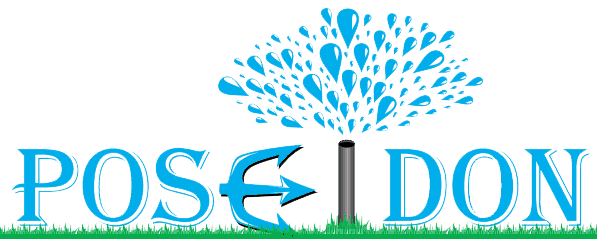 Residential and Commercial Lawn Sprinkler Repair
More than 75 Years of Combined Experience
Residential and Commercial Lawn Sprinkler Repair
More than 75 Years of Combined Experience
Serving Customers throughout
Staten Island, Brooklyn, Manhattan and Queens
If you have a residential or commercial irrigation system that's not working properly, the professionals at Poseidon Underground Irrigation Services can help you solve all your problems. We have been in business for nearly a decade and bring more than 75 years of combined experience to our customers. We understand what you need—
Irrigation contractors who can get to your problem as soon as possible
Professionals who will schedule a service call when you are available and who will honor all their time commitments
Experienced technicians who can quickly and accurately diagnose any issue you have and provide you with cost-effective and timely solutions
Experts you can trust, who are fully licensed and insured, and who will back up their work
Residential and Commercial Irrigation Systems Repairs and Servicing
At Poseidon, we know from experience that diagnosing an irrigation or sprinkler system malfunction can often be simple and quick, or it can be extremely challenging. We'll send our team out in a timely manner, and will thoroughly examine all components of your system, so that we accurately determine the source of your problem. We handle a wide range of sprinkler and irrigation system issues, including:
Broken pipes or water lines
Missing, broken or clogged sprinkler heads. We will also fix sprinkler heads that are out of adjustment or that are ineffective because of overgrown bushes or other plants
Roots or branches that are blocking or pinching pipes or water lines
Solenoid valves that are malfunctioning for any reason
Damaged wiring in the electronics of your irrigation system
Irrigation System Maintenance
In addition to responding to malfunctioning irrigation systems, we also perform routine maintenance to minimize the likelihood of systems breakdowns or problems. We will
Oversee system turn-on in the spring—We'll do a complete system check when we bring your irrigation system up for the year, looking at all sprinkler heads, watering schedules, wiring and any backflow devices. We'll also confirm that your rain sensors are functioning correctly.
We can periodically check your system throughout the spring, summer and fall to ensure efficient operation and periodically inspect property for wasteful leaks.
System turn-off for winter—We will also power down and winterize your system, to that you minimize the risk of damage from cold weather.
Ask Us about Rain Sensor Irrigation Systems
Providing Commercial Irrigation Services in Queens, Brooklyn, Manhattan and Staten Island
We sell and service Toro®, Irritrol® and Rain Bird® irrigation products
Contact Our Offices
To learn more about the full range of services we offer, contact us online or