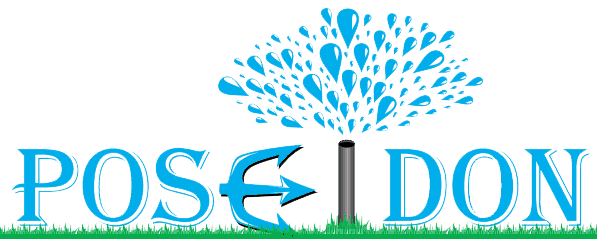 Poseidon Irrigation Systems Giveaway
Licensed and Insured Sprinkler Systems Providers in Staten Island, Queens, Brooklyn, and Manhattan
Poseidon Irrigation Systems Giveaway
Licensed and Insured Sprinkler Systems Providers in Staten Island, Queens, Brooklyn, and Manhattan
Poseidon Irrigation Systems Giveaways
Terms and Conditions
The Contest: The terms and conditions set forth here apply exclusively to the Poseidon Irrigation contest of giving away a free setup and closing of sprinkler systems (Giveaway 1) and one free lawn sprinkler irrigation system installation, a $750 value (Giveaway 2).  Here to fore both prizes will be referred to collectively as "Giveaways".
 No Purchase is Necessary: To be eligible to win the prize in the Giveaways, an entrant is not required to purchase any product or service from Poseidon Irrigation. In addition, the purchase of any goods or services from Poseidon Irrigation Systems or any of its affiliates, subsidiaries, agents, vendors or customers does not increase an entrant's chance of winning the Giveaways.
Giveaways Eligibility: The Giveaways is open to all legal residents of the United States who are at least 18 years of age on the first day of the month for which the Prize is given. By entering the Giveaways, participants acknowledge full and unconditional agreement with all terms and conditions stated herein. All employees, officers and directors of Poseidon Irrigation Systems and its affiliates, subsidiaries, agents, and advertising and promotion agencies; all immediate family members (children, siblings, parents or spouses) of any Poseidon Irrigation Systems employee, officer or director; and all persons living in the same household with any Poseidon Irrigation Systems employee, officer or director are prohibited from participation in the Giveaways. The Giveaways is void in any jurisdiction where prohibited by law. The Giveaways shall be in effect from January 1, 2018 at 12:01 am EST until 11:59 pm EST on December 15, 2018 (the "Giveaways Period").
The Prizes: Two prizes will be awarded.  One prize winner shall be entitled to a free winterize and startup service for the 2018/2019 seasons.  The second prize winner is a free irrigation system install in 2019, a $750 value.  Winners will be charged according to Poseidon Irrigation Systems standard terms and conditions for any additional time or costs.  For startup and winterize services, if new parts or major construction is needed, that will incur a cost.  Any cost will be provided in the form of a quote.  You will have the right to request or deny service.
How to Enter the Giveaways: Eligible participants may enter the Giveaways by visiting Poseidon Irrigation Systems' Facebook page at and liking and commenting on the designated Giveaways image that will appear on the page during the Giveaways Period.
Selection and Notification of Winners: One winner will be selected from among all eligible entries on November 1st for the Startup and Open Service. A second winner will be selected for the free irrigation system on December 15, 2018. The winner will be announced through a Facebook post and Facebook comment on the Giveaways post. Winners will also be contacted through a private Facebook message.  Please like our page so our administrator can direct message you if you win.
Claiming Your Prize: Winning entrants will be contacted by the Giveaways administrator Jessica Cortes.:jcortes@

null

drhinc.com.
The Cities: The "Prize" is limited to service in Staten Island, NY.
Prize Conditions: Winners accept full and sole responsibility for all state, federal and local tax consequences of receipt and use of the Prize. Winners also agree that acceptance of a Prize grants Poseidon Irrigation Systems permission to use winner's name, likeness and other biographical information in all forms of media, in perpetuity, without notice or additional compensation.
Internet Limitations of Liability: If for any reason this Giveaways cannot be administered as planned due to infection by computer virus, bugs, tampering, unauthorized intervention, fraud, technical failures, or any other causes beyond the control of Poseidon Irrigation Systems which corrupt or affect the administration, security, fairness, integrity or proper conduct of this Giveaways, Poseidon Irrigation Systems reserves the right, at its sole discretion, to disqualify any individual who tampers with the entry process, and to cancel, terminate, modify or suspend the Giveaways in whole or in part, at any time, without notice and award the prizes using all non-suspect eligible entries received as of or after (if applicable) this termination or suspension date.
Poseidon Irrigation Systems assumes no responsibility for any error, omission, interruption, deletion, defect, delay in operation or transmission, communications line failure, theft or destruction or unauthorized access to, or alteration of, entries. Poseidon Irrigation Systems is not responsible for any problems or technical malfunction of any telephone network or telephone lines, computer online systems, servers, or providers, computer equipment, software, failure of any email or entry to be received by Poseidon Irrigation Systems on account of technical problems, human error or traffic congestion on the Internet or at any website, or any combination thereof, including any injury or damage to participant's or any other person's computer relating to or resulting from participation in this Giveaways or downloading any materials in this Giveaways.
CAUTION: ANY ATTEMPT TO DELIBERATELY DAMAGE ANY WEBSITE OR UNDERMINE THE LEGITIMATE OPERATION OF THE GIVEAWAYS IS A VIOLATION OF CRIMINAL AND CIVIL LAWS AND SHOULD SUCH AN ATTEMPT BE MADE, THE SPONSOR RESERVES THE RIGHT TO SEEK DAMAGES OR OTHER REMEDIES FROM ANY SUCH PERSON (S) RESPONSIBLE FOR THE ATTEMPT TO THE FULLEST EXTENT PERMITTED BY LAW.
In the event of a dispute as to the identity of a winner based on an email address, the winning entry will be declared made by the authorized account holder of the email address submitted at time of entry. "Authorized account holder" is defined as the natural person who is assigned to an email address by an Internet access provider, online service provider or other organization (e.g., business, educational, institution, etc.) that is responsible for assigning email addresses for the domain associated with the submitted email address.
Terms and Conditions: This Giveaways is subject to all applicable federal, state, and local laws. By participating, entrants agree to be bound by these official terms and conditions and the decisions of the Giveaways Administrator, and waive any right to claim ambiguity in the Giveaways or these official terms and conditions. Entrants also consent to the use of the personal data they submit to be used solely by the sponsor and affiliated partners for marketing purposes, statistical analysis, or customer relations. This information will never be sold or shared with any other third parties and all entrants will be given the opportunity to opt-out at any time. Winner and entrants also agree to release, discharge, indemnify and hold harmless Poseidon Irrigation Systems from and against any claims, damages or liability due to any injuries, damages or losses to any person (including death) or property of any kind resulting in whole or in any part, directly or indirectly, from acceptance, possession, use or misuse of prize offered, or participation in this Giveaways. Any person attempting to defraud or in any way tamper with the Giveaways and/or its implementation will be prosecuted to the full extent of the law. The Giveaways are void where prohibited.
No Affiliation with Facebook: This Giveaways is in no way sponsored, endorsed, or administered by, or associated with Facebook. Entrants acknowledge that they are providing their personal information to Poseidon Irrigation Systems and not to Facebook.
Questions or Comments: Questions or comments can be mailed or emailed to Poseidon Irrigation Systems third-party Giveaways administrator Donald R. Harvey, Inc., 3555 Veteran's Memorial Highway, Suite D, Ronkonkoma NY 11779,email: Anthony Vela:anthony.vela@

null

drhinc.com.
Winners List: To obtain a copy of any legally-required Winner's List, send a self-addressed stamped envelope to Poseidon Irrigation Systems Giveaways administrator Donald R. Harvey, Inc., 3555 Veteran's Memorial Highway, Suite D, Ronkonkoma NY 11779 email Anthony Vela: anthony.vela@

null

drhinc.com.. All such requests must be received by January 26, 2019.
The Giveaways Administrator:
Donald R. Harvey, Inc.
3555 Veterans Memorial Highway, Suite D
Ronkonkoma, NY  11779
Contact Our Offices
To learn more about the full range of services we offer, contact us online. Or